.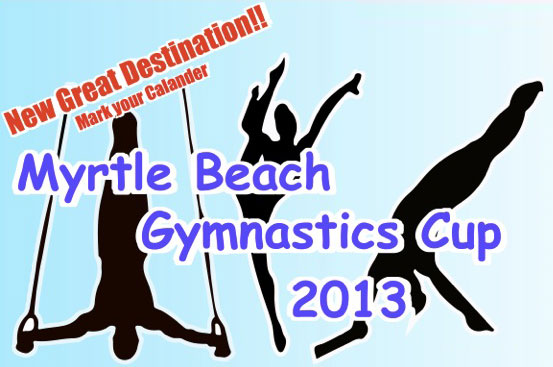 December 14 & 15
Myrtle Beach Convention Center, South Carolina
2,000 Custom Medals – 100% AA – 50% events
All levels in the same location: 2 floors, 2 gyms
Boys and Girls all levels Xcel/Level 2 to Elite
Entry Deadline: December 1, 2013 or when event is full. Limited spaces.
Event will follow AAU Rules
Great coaches parties
Beach-front hotels
Free wi-fi network for spectators to track live scoring
Institutional Awards:

1st place: 50″ TV
2nd place: Surface Tablet
3rd place: X-Box
FREE Event T-Shirt for all gymnasts and coaches!
Free iPod for every team with 30 or more entries (boys and girls combined!)
• This event is sanctioned by the Amateur Athletic Union of the U.S., Inc.
• All participants must have a current AAU membership.
• AAU membership may not be included as part of the entry fee to the event.
• AAU membership must be obtained before the competition begins except where the event operator has a laptop available with an internet connection.
• BE PREPARED: Adult and Non-Athlete memberships are no longer instant and cannot be applied for at the event. Please allow up to 10 days for membership to be processed.
• Participants are encouraged to visit the AAU web site www.aausports.org to obtain their membership