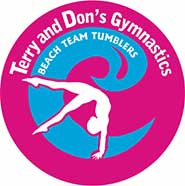 Sports & Beyond and Terry & Don's Gymnastics
cordially invite all coaches and judges to be our guest!
WELCOME PARTY!!
Saturday, December 9th
8:30 PM
Thank you for your support of the 2017 Myrtle Beach Gymnastics Cup meet! As part of our thank you, we would like to invite you to join us for great food and drinks on us at Landry's Seafood-Myrtle Beach (Broadway at the Beach) on Saturday, December 9th at 8:30pm. Festivities will wind down at 11:00 pm. So please come and join our celebration. We will see you there!
Thank you again for your support!


Landry's Seafood is located at
1312 Celebrity Circle, Myrtle Beach, SC 29577
(843) 444-1010
Thank you again for your support!